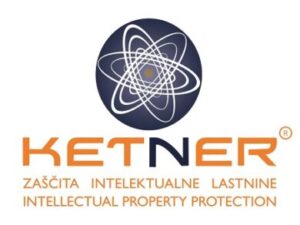 KETNER Legal Consultancy, Representation and Protection, Ltd. Patent Attorney
KETNER® founded by Meti Ketner in 2008 focuses on industrial property protection (patents, trademarks, industrial designs, etc.) and offers a comprehensive and strategic approach to the Intellectual Property Challenges of modern times, both for corporations as well as individuals. To maintain a strong market position KETNER® company represents their clients in Intellectual Property Proceedings at the national, European, and international levels.
KETNER®'s professional field extends from the personal touch of in-depth analysis of the idea itself focused on problem-solving inventions and related patent technical documentation, supported by legal advice, expert reports, IP searches, and monitoring, valuating, to the other specialist support in the field of industrial property rights and beyond. Operating with vision and optimism, KETNER®'s protected Intellectual Property is manifesting through brilliant industrial property rights reflecting the originality of its owners. The KETNER®'s coverage ranges from representation in the process of acquisition, registration, maintenance, to the enforcement of industrial property rights in Slovenia and worldwide.
Meti Ketner and her team are aware that the Intellectual Property Protection sector is constantly evolving. Ideas of the future are already changing the present moment. At KETNER® they are very proud to show the world the intellectual capacity of Slovenia – the rising star of this world.