Ella Cheong & Alan Chiu, Solicitors and Notaries
Ella Cheong & Alan Chiu, Solicitors and Notaries is a Hong Kong based law firm with Ella Cheong, JP as our Senior Partner and Alan Chiu as our Managing Partner, both of them are award winning and leading individuals in the Asia legal market.
PRACTICE AREA
ELLA CHEONG is the Senior Partner of ELLA CHEONG & ALAN CHIIU, a Hong Kong based full service firm but with particular emphasis on Intellectual Property (IP) matters. She is now concentrating on all legal issues, including enforcement of IPRs and commercial-related IP issues (e.g. IP audit for IPOs, preparing of or reviewing agreements ensuring adequate protection for IPRs in agreements for licensing, franchising, employment, manufacturing, agency and distributorships), as well as litigious issues (including cancellations and oppositions of Trad Marks) before the Hong Kong Courts and the IP Registries.
Apart from founding Ella Cheong & Alan Chiu (previously known as Ella Cheong Law Office), Ella Cheong also founded the agency firm of Ella Cheong (Hong Kong & Beijing) (recently sold). Additionally she founded, at the invitation of the Singapore Government, the Singapore firm of ELLA CHEONG LLC and a supporting office of ELLA CHEONG Sdn Bhd in Malaysia. She regularly gives talks on all aspects of IP. She has also authored many articles on IP issues.
Ella is featured annually in numerous IP publications, such as inter alia IP Luminaries, Who's Who in the World, Who's Who of Professionals, Who's Who – including International Who's Who of Franchise Lawyers, Trademark Lawyers, Patent Lawyers & Business Lawyers, Asia Law & Practice as a leading professional and practitioner, The Best of the Best (listed as one of the world's top 20 trademark law practitioners), Legal 500 Asia Pacific and Global Law Experts.
QUALIFICATIONS
Admitted as Solicitor, HK, SG, UK and Australia
Justice of Peace
Notary Public (HK & SG)
LIFE TIME AWARDS
IP Hall of Fame inductee in 2018 – IAM and Globe Business Media Group
APAA Enduring Impact Award – Asian Patent Attorneys Association
Roll of Honour – Hong Kong Law Society
INTA President's Award – International Trademark Association
Award of Merit, and Member of Honour of AIPPI (Association Internationale pour la Protection de la Propriété Intellectuelle)
Member of Honour of FICPI (Fédération Internationale des Conseils en Propriété Industrielle)
Hong Kong Outstanding Women Entrepreneurs Award – Hong Kong Women Professionals & Entrepreneurs Association
MEMBERSHIPS
The Law Society of Hong Kong– Former Chair for many years of the Intellectual Property Committee
APAA (Asian Patent Attorneys Association) – Founding President of the Hong Kong Group
INTA (International Trademark Association) – Past member of the Board of Directors
AIPPI (Association Internationale pour la Protection de la Propriété Intellectuelle) – Former Chair of the Group comprising Independent Members from around the world, representing them on the Council of Presidents and the Executive Committee
FICPI (Fédération Internationale des Conseils en Propriété Industrielle) – Council Member (being its first Asian)
Member of LIMA (The International Licensing Industry Merchandisers' Association)
Member of Licensing Executive Society (UK)
Appointed Legal Counsel Hong Kong for ITC (International Trade Council)
ABI International Directory of Distinguished Leadership Hall of Fame
Member of CEO Club of Hong Kong Polytechnic University
Consultant of HK Institute of Certified Marketers (ICM)
Member of Justinian
VP of AEA International (Association of European Attorneys International)
RECENT ARTICLES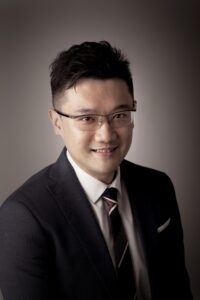 Areas of activity
Advertising law

Civil law or common law

Copyright law

Employment law

Franchise law

Intellectual property law

Litigation

Patent law

Privacy law

Trademark law