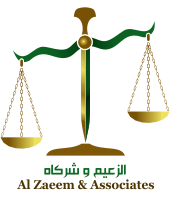 Al Zaeem & Associates Attorneys at Law & Legal Consultants
Al Zaeem & Associates is the largest commercial law firm in Palestine.  The firm is based in the Gaza Strip, with a strong presence and affiliations in the West Bank, the Middle East, and internationally. Since its  inception in 1987, the firm's portfolio and resources have grown to exceed any of its rival firms in its area of operation.  This successful growth can be clearly seen through the clients' portfolios which, proudly, include all main investment corners in Palestine.
Our firm offers a wide range of bilingual (Arabic and English) legal services across multiple sectors of commercial law including, property law, banking law, corporate law, intellectual property law (trademarks, copyrights, patents), and trade law. The firm undertakes a mission to provide superior, accurate and professional legal services of an international standard, in order to deliver full client satisfaction.  Al Zaeem & Associates has extensive experience in providing legal consulting services that are tailored to our clients' needs, as well as to the local trends and environment. This has allowed us to build a high profile reputation based on the individual and collective strengths of our attorneys, each of whom leads a specialized team of legal advisors. This "departmental" approach allows the firm to offer more specialized services, with a sub-specialized team that is aware of the necessary details that are more important to clients' interests.
Areas of activity
Banking law
Bankruptcy law ( creditor debtor rights law or insolvency and reorganization law).
Business law ( or commercial law) ; commercial litigation.
Business organisation law ( or companies law).
Civil  law or common law.
Communcations law.
Constructions law.
Contract law.
Insurance law.
Intellectual property law.